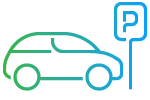 Don't worry about street parking, booking and paying in more than 1,000 city car parks, airports and stations.
Select our partners to check the network of available car parks with ElParking and Parkimeter.Ca
lculate the cost of your parking and book online where and when you need it. Don't turn around to park.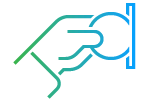 Forget about the coins and take out the ticket in the parking meter. Park and pay from your mobile for regulated parking in more than 100 Spanish cities.
Check out the cities available with our partner ElParking by clicking here.
Pay for blue, green and other regulated areas. Open the app on your mobile and the GPS will place you on the map, just confirm that it is the place where you parked.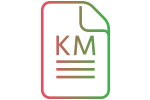 Report the professional kilometers you make in your car in a practical and automatic way.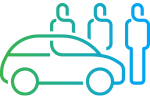 Sharing travel in your car is fun, economical and responsible. Imbric helps you share car in the easiest way.
Sign up for the platform to publish a path or find the path you need. Define your rules and preferences. Find fellow travelers. Value your experience.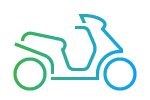 Move around the city in the most agile, fun and eco-friendly way with shared electric motorbikes.
Check out the cities available with our partner Muving by clicking here.
Your shared, sustainable and efficient transportation alternative.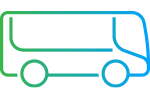 Hop on the Madrid public bus and pay for the one-way ticket from your mobile by scanning the validator code. It's that easy without coins and no credit memos.